Rosin-free wave soldering flux with ultra low residue
JS-EU-01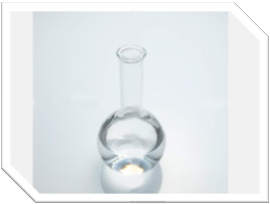 Rosin-free achieves aesthetic finish.
Less solid content for a beautiful finish
JS-EU-01 is made by special preparation which doesn't use rosin at all, realizing a beautiful finish where flux residue after soldering is hardly visible.

Excellent workability even with long dipping
By minimizing outflow of solid content due to the heat and pressure of waving, the rosin-free flux remains active until the end of the process. Realizes amazingly consistent solder workability.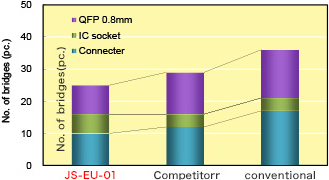 Product Performance Table
Product Name

JS-EU-01
Product Category

Liquid Flux for Wave / Selective Soldering
Solid Content(%)

4.0
Specific gravity (at 20℃)

0.814
Halide content(%)

0
Flux Type

ORL0 (IPC-J-STD-004A)
Application

Spray
Purpose of Use

Wave soldering