Rosin-free wave soldering flux with low residue
JS-EU-02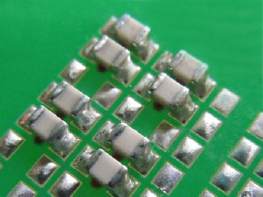 Excellent solderability with "Ultra Low Flux Residue"
Perfect for flow soldering with short pre-heating
Adding a small amount of resin instead of rosin widened the temperature range in which the flux remains fluid. JS-EU-02 is suitable for soldering using space-saving flowing machines where pre-heating tends to be inadequate.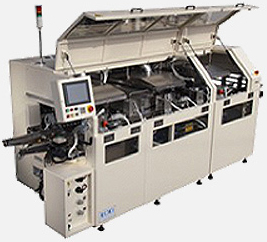 Reduces bridging and balls
Outflow of flux solid contents under the heat and pressure of waving is reduced to the minimum, maintaining consistent solder workability for a long period of time. Solder bridging and balling will be remarkably reduced.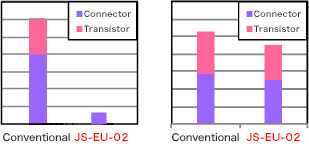 Special resin added for a cleaner finish
By adopting special resin in addition to the main organic acid normally used in organic acid type flux, JS-EU-02 realizes a low-residue non-sticky finish where flux residue after soldering is hardly visible.

Product Performance Table
Product Name

JS-EU-02
Product Category

Liquid Flux for Wave / Selective Soldering
Solid Content(%)

2.8
Specific gravity (at 20℃)

0.795
Halide content(%)

0
Flux Type

ORL0 (IPC-J-STD-004A)
Application

Spray
Purpose of Use

Wave soldering