High reliability wave soldering flux with ultra low flux residue
JS-E-3102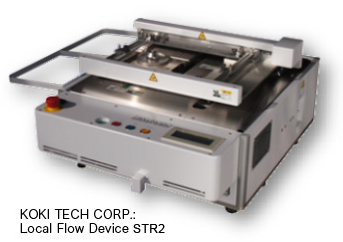 Low-residue flux with one-step-ahead reliability
Hydrophobic residue prevents migration
The residue of JS-E-3102 is made hydrophobic by adding a small amount of special rosin, which prevents the occurrence of leakage current. Ensures high electrical reliability even in highly humid environments.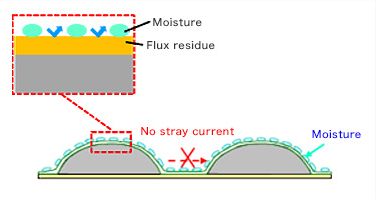 Fast drying at room temperature; ideal for selective soldering
Fast drying speed of the residue at room temperature enables soldering by local flowing where pre-heating is not conducted. After soldering the insulation resistance of the residue swiftly recovers, delivering high electrical reliability.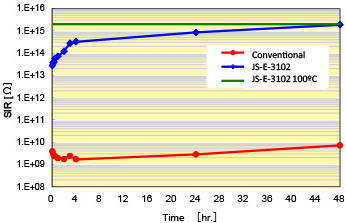 Ultra-low residue after soldering
Reduction of residue was pursued for JS-E-3102, resulting in incredibly low solid content of 2.7% for highly reliable post flux series suitable for automotive applications.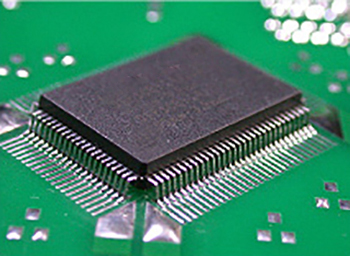 Product Performance Table
Product Name

JS-E-3102
Product Category

Liquid Flux for Wave / Selective Soldering
Solid Content(%)

2.7
Specific gravity (at 20℃)

0.795
Halide content(%)

0
Flux Type

ORL0 (IPC-J-STD-004A)
Application

Spray
Purpose of Use

Wave Soldering