Halogen free tacky flux for PoP application
TF-MP2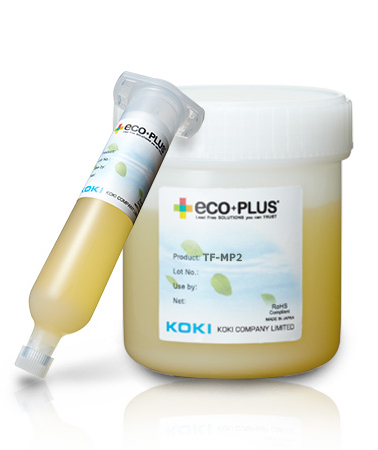 Optimized for 3D assembly
Long-lasting transfer quality
Refining thixotropic agents allowed TF-MP2 to maintain the transferred shapes intact for a long period of time. Consistent transfer quality and rolling quality are achieved.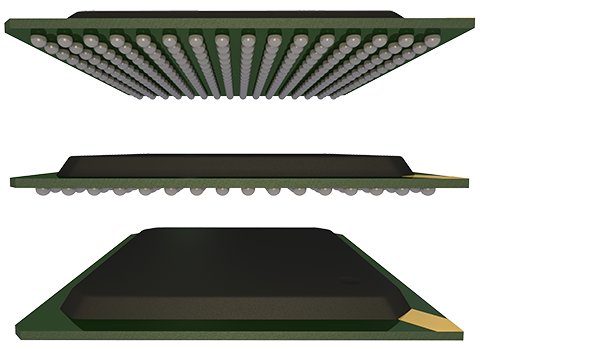 Swift solder spreading and assured melting
Wetting speed is improved to achieve speedy spreading. TF-MP2 ensures swift melting of solders during PoP assembly.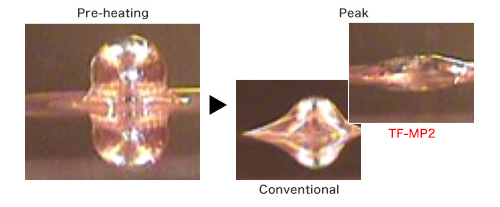 Improved heat resistance prevents joint defects
Oxidation of BGA balls during pre-heating is minimized, and solder swiftly melts and spreads after reaching the melting point. Joint defects are prevented by letting BGA components settle down at once.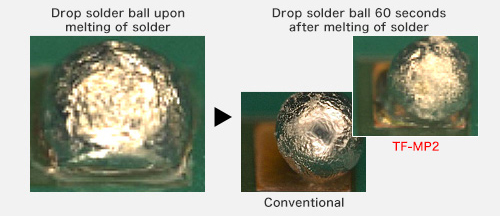 Product Performance Table
Product Name

TF-MP2
Product Category

Tack Flux
Method of Application

Transfer
Purpose of Use

PoP
State / Color

Amber color
Halide content(%)

0
Viscosity(Pa.s)

10
Flux Type

ROL0 (IPC J-STD-004A)