Cleanable tacky flux
TF-A254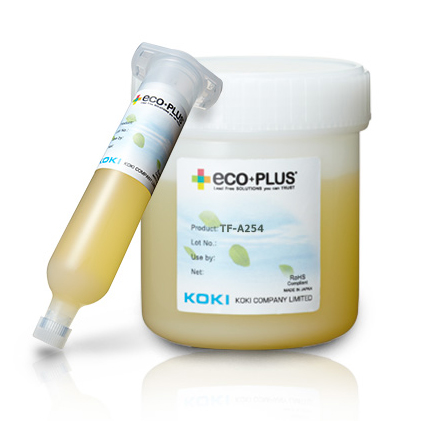 Cleanable tacky flux for repair
Applicable to clean and no clean
Careful selection and preparation of ingredients produced superior tacky flux that exhibits high insulation reliability even without being cleaned. If desired, it can be easily cleaned by a CFC-alternative cleaning agent.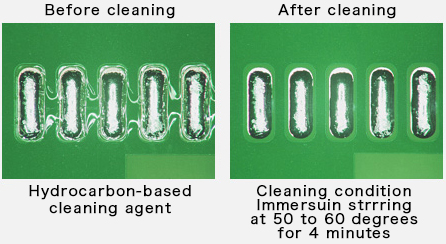 Ideal for BGA repair
TF-A254 is designed to exhibit swift activity at lower temperature ranges, considering applicability to repair process where pre-heating is short and heating may be inadequate.

Product Performance Table
Product Name

TF-A254
Product Category

Tack Flux
Method of Application

Dispensing
Purpose of Use

Repairing
State / Color

Brownish yellow
Halide content(%)

0.15
Viscosity(Pa.s)

12.5
Flux Type

ROL1 (IPC J-STD-004)
Characteristics

Cleanable/No-clean