Lead Free Solder Paste for Micro-pattern Applications
S3X811-M500-6

Sn 3.0Ag 0.5Cu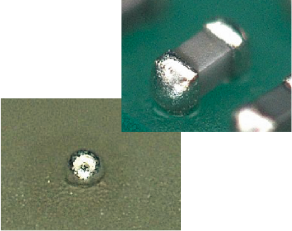 Preventing Solder Powder Degradation
Application of 0201/03015 Components and Future Projection
Currently, application of 0201/03015 size components is limited to mobile devices such as a blue tooth or GPS module.
In the future, miniaturization of electric device is expected to accelerate and the demand for micro size components can be increased.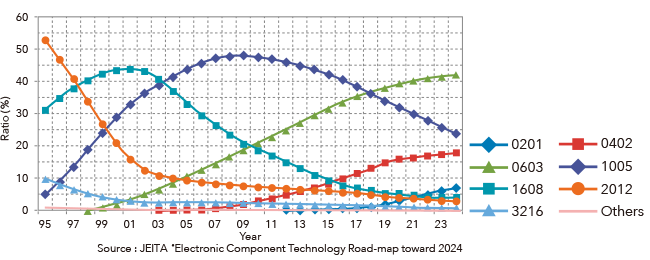 Optimal Printability in Both Continuous and Intermittent Print at Fine Pitch
To achieve stable print at 0.1 mm aperture, Type 6 solder powder is selected.
Newly engineered solvent does not evaporate at room temperature thereby improving intermittent printability.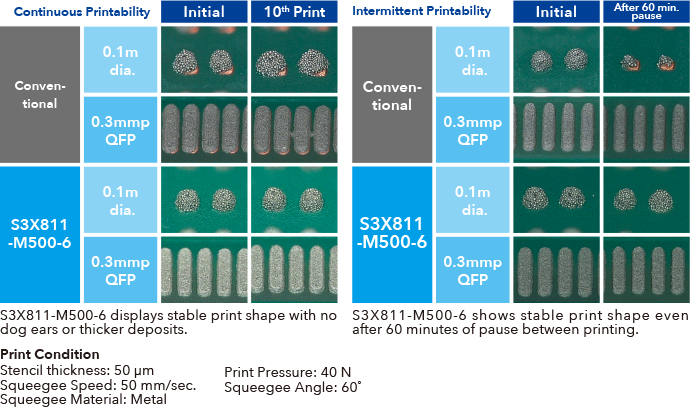 Stable Meltability Performance Based on Flux and Activator Design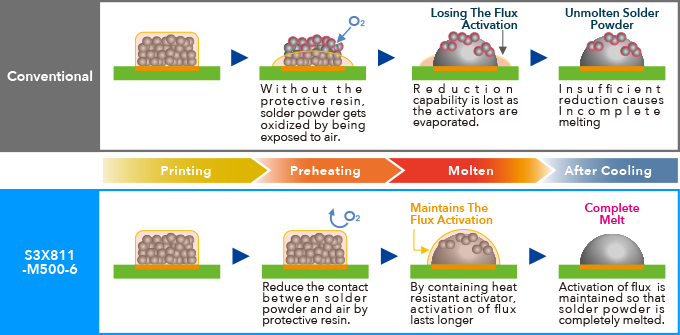 Product Performance Table
Product Name

S3X811-M500-6
Product Category

Solder Paste
Composition

Sn 3.0Ag 0.5Cu
Melting Point(℃)

217-219
Particle Size(μm)

5-20
Viscosity(Pa.s)

200
Flux Content(%)

11.4
Halide content(%)

0
Flux Type

ROL0(IPC J-STD-004B)