Low Flux Splattering Halogen Free Solder Paste
S3X58-HF912

Sn 3.0Ag 0.5Cu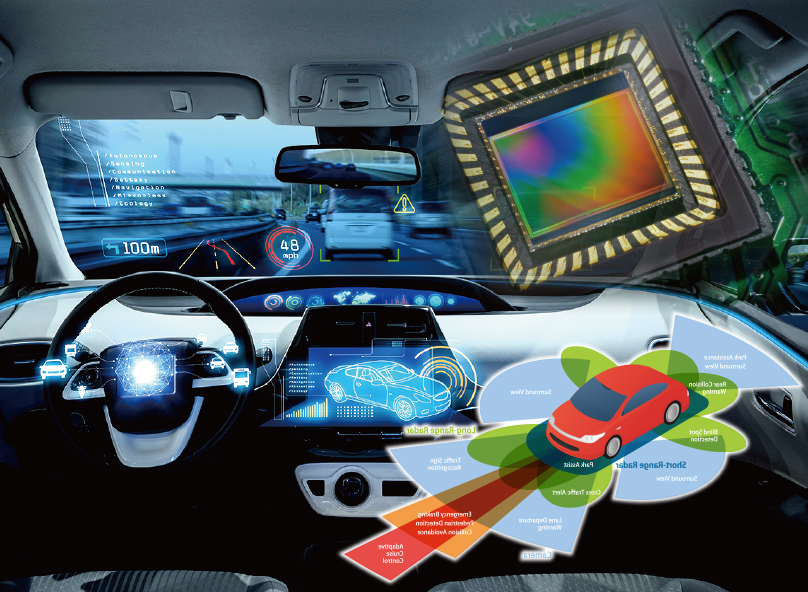 Solution for the Splattering
in Reflow Soldering
Mechanism of Flux Splattering & Anti-Splattering Technique
In the conventional solder paste, flux gas gets generated once the solder starts melting, and the flux entrapped in solder
gets discharged by increased inner pressure of molten solder, splattering flux or flux with solder around.
S3X58-HF912, in contrast, forms a flux layer on the surface of the molten solder and prevents splattering of flux or flux with solder while soldering.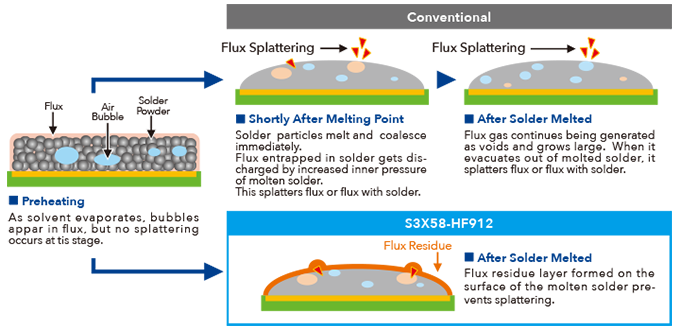 Flux Splattering Test
The conventional solder pastes requires high pre-heat temperature to evaporate volatile flux components
which helps reduce the splatters during the reflow.

S3X58-HF912 successfully conforms to various reflow profiles thereby eliminating the need to increase
the pre-heat temperature to prevent occurrence of the flux splatters during the reflow.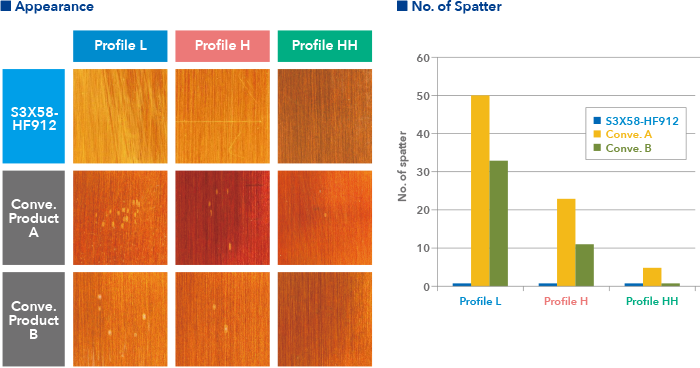 Product Performance Table
Product Name

S3X58-HF912
Product Category

Solder Paste
Composition

Sn 3.0Ag 0.5Cu
Melting Point(℃)

217-219
Particle Size(μm)

20-38
Viscosity(Pa.s)

190
Flux Content(%)

11.5
Halide content(%)

0
Flux Type

ROL0 (IPC J-STD-004A)