True Halogen-free High Performance Solder Paste
S3X58-HF1000

Sn 3.0Ag 0.5Cu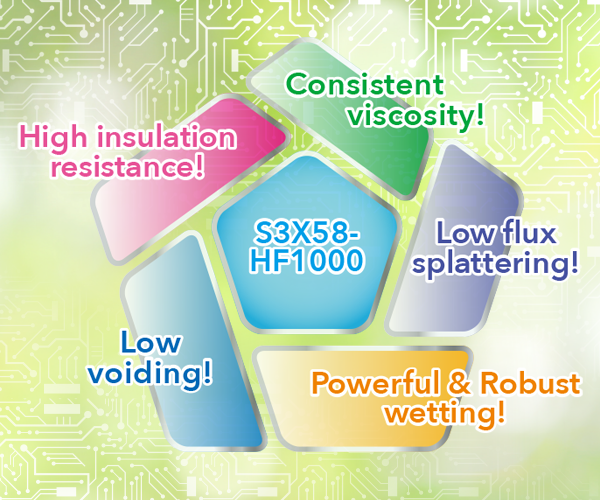 Excellent wetting
and printability
despite being halogen free
Powerful solderability with various metal finishes
S3X58-HF1000 exhibits good solder spreading and wetting performance regardless of the type and condition of the metal finish as the activation property design is optimized.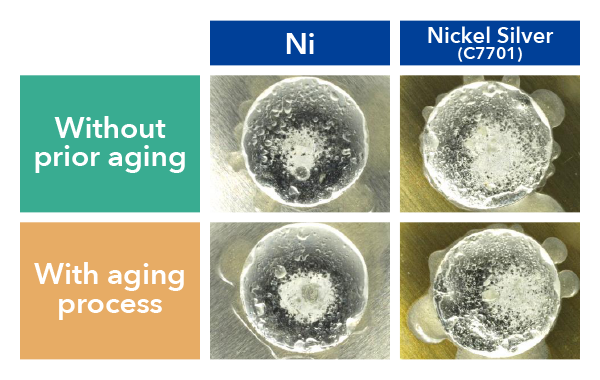 Stable print shape and paste transfer ratio
Stable printing is observed at 0.25mmφ CSP and 0.4mm QFP using S3X58-HF1000.
The solder paste also maintains good paste transfer rate when printing is resumed after being left idle for 60 minutes.

High heat resistant formulation
Thanks to the developed stabilizer technology, S3X58-HF1000 retains ample activation strength at high temperatures and exhibits high head-on-pillow resistance.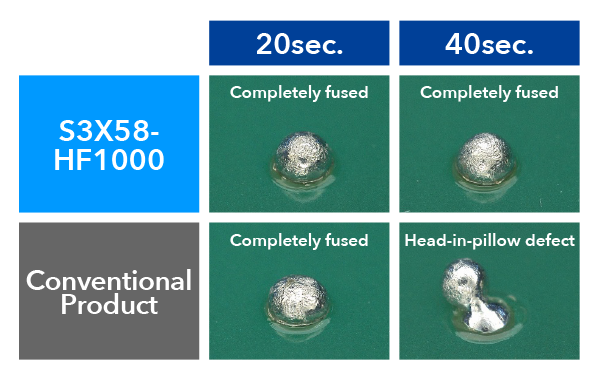 Product Performance Table
Product Name

S3X58-HF1000
Product Category

Solder Paste
Composition

Sn 3.0Ag 0.5Cu
Melting Point(℃)

217 - 219
Particle Size(μm)

20 - 38
Viscosity(Pa.s)

220 ± 30
Flux Content(%)

12.0
Halide content(%)

0
Flux Type

ROL0(IPC J-STD-004B)