Koki Korea Co., Ltd (Sales & Manufacturing)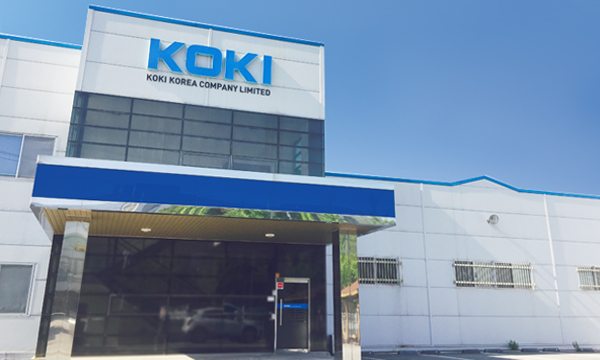 Address
67-21, SEGYO SANDANRO, PYEONGTAEK-CITY, GYEONGGI-DO
GoogleMap
TEL
+82 31 656 0221
FAX
+82 31 656 0224
Founded in
Nov 1986
Production line
Solder paste, Wave soldering flux, Flux cored solder wire, Anti-oxidation agent, Stencil cleaner
E-mail
master@kokikorea.com
In 1986 the company acquired 5,000 hectares of land to establish a factory and begin local production of flux and solder paste. Large contributions were made in foreign business development with the existence of a foothold in Koki's overseas production factories. There is an in-company research and development department for rapid response to customers' special specifications. Development and supply organizations for superior products are also possible. In 1996 ISO-9002 certification was obtained at the request of the market. The factory's production organization was strengthened, and presently, we are expanding into the Korean market with electronic materials beginning with solder paste for large computer and cellular phone makers as our main clients within Korea.
Koki Europe A/S (Sales & Manufacturing)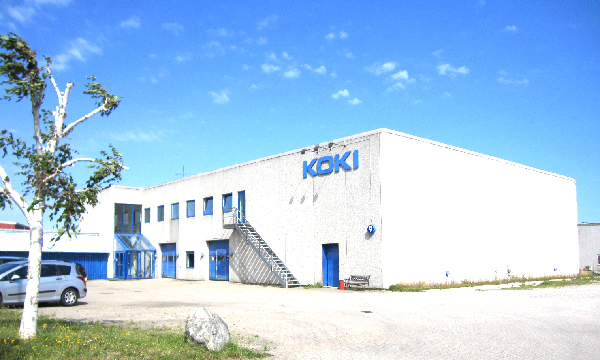 Address
Baldershoj 9 DK-2635 Ishoj
GoogleMap
TEL
+45 43 71 40 60
FAX
+45 43 71 40 64
Founded in
Jan 2001
Production line
Solder paste, Wave soldering flux
E-mail
info@koki.dk
Koki Europe A/S was established in the suburbs of Copenhagen, Denmark in February 2001, as a base for the local production of solder pastes in Europe and as a base for sales in the European area. Koki Europe has begun production since October, 2001. Our full-time sales staff will provide scrupulous service to the whole European area and we have Japanese staff controlling our quality control division. They make sure that the same quality control standards implemented in the Japanese production bases are introduced in Europe in order to guarantee the same high quality of our products. With the establishment of a system to provide a steady flow of high quality products in a short delivery time, we hope to further expand our market. In the future, we hope to begin accepting plant visits and open various seminars on solders so that we will not only to be a production base, but hope also to take on the role as an information transmitting base that will help build Koki's brand image in Europe.
Koki Europe Sp. z o.o. (Manufacturing)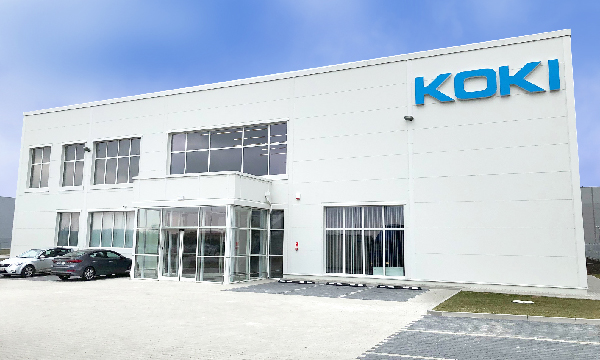 | | |
| --- | --- |
| Address | ul. Przemyslowa 4, 95-100 Lucmierz, Gmina-Zgierz, Poland |
| TEL | +48 42 237 33 22 |
| FAX | +48 42 203 20 84 |
| Founded in | June 2019 |
| Production line | Solder paste, Wave soldering flux |
| E-mail | info@ko-ki.pl |
Koki Europe Sp. z o.o. has started producing and supplying soldering materials in June 2019. Through the establishment of the new factory, KOKI aims to make the existing production system in Europe more robust and efficient, and thereby provide an even better customer experience and establish enhanced competence in the market.
Koki Electronic Materials (Suzhou) CO., LTD. (Sales & Manufacturing)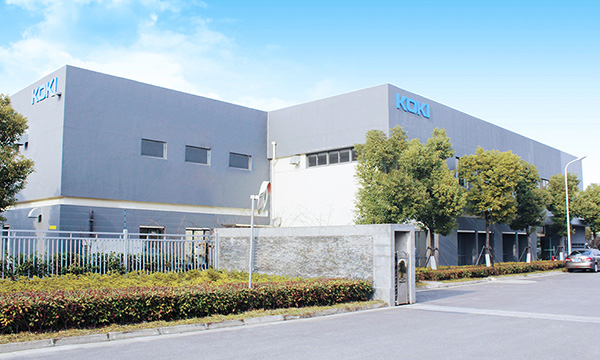 Address
78 Xinglin Road, Suzhou Industrial Park, Suzhou City, Jiang-Su Province 215026
GoogleMap
TEL
+86 512 6274 6718
FAX
+86 512 6274 6738
Founded in
Nov 2002
Production line
Solder paste, Wave soldering flux
E-mail
kokisales@koki.cn
Koki Electronic Materials (Suzhou) Co., Ltd., a 100% owned subsidiary, manufactures its products using the same manufacturing equipment and inspection equipment as used at our Higashi-Matsuyama plant (ISO9001:2000&14001 certified) in accordance with the same manufacturing methods, manufacturing standards, and quality control standards.The personnel in charge of the Overseas Quality Control Division of our Head Office will periodically conduct internal auditing, and all the manufacturing records and quality inspection records will be sent to and controlled at our Head Office. Any troubles can be quickly coped with because our company is located near our customers.We possess the measuring and inspection instruments to immediately check quality.
The facility was relocated for expansion in March 2014 aiming to build a more secure and reliable supply system and enhance capabilities in manufacturing efficiency.
Koki Europe Sp. z.o.o.- German Branch Office (Sales)
Koki Deutschland was formed during 2003 as a branch office of Koki Europe A/S and offers customers in Germany, Austria and Switzerland logistical support for the complete range of Koki products. Our team in Germany also offers professional technical and product implementation support, in order to assist our customers to optimize their production process. This backed up with world class research and development facilities at Koki in Japan and European manufacturing support from Koki Europe A/S in Denmark, gives our customers a total solution based package of products and support at a local level with international capability.
Koki Europe Sp. z.o.o.- Hungarian Branch Office (Sales)
| | |
| --- | --- |
| Address | 1201 Budapest, Wesselenyi utca 28, Hungary |
| TEL | +36 1 297 06 73 |
| FAX | +36 1 297 06 74 |
| E-mail | info@kokihu.com |
Formed in 2004 Koki's Hungarian Branch office has followed the successful model of Koki Deutschland. Our local team in Hungary offers the demanding market place local support and stocking of the Koki range of products from its Budapest location. Providing technical support and customer process optimization has been our driving force with many of the multi-national companies located in Hungary as well as with many indigenous Hungarian clients.
Koki Solder America, Inc.- CA Liaison Office (Sales)
Founded in September 2012, Koki Solder America (KSA) covers customers in USA and Mexico.
Through KSA, Koki as a group intends to improve and reinforce logistics and services of Koki products in North and Central America where the market demand is growing rapidly.
Koki Solder America, Inc.
(Support Advisory Engineer, San Francisco Bay Area)
With over twenty-five years of experience in the areas of soldering, surface mount and packaging technologies, Jasbir Bath, Support Advisory Engineer of Koki Solder America, is there to help and provide technical support in North America. He is a committee member for IPC - Association Connecting Electronics Industries and President of the SMTA Silicon Valley Chapter. He is the editor of 5 books on lead-free soldering.
Koki Solder America, Inc. (Sales & Cincinnati Distribution Center)
| | |
| --- | --- |
| Address | 6 Kovach Dr. Unit# 614 Cincinnati, OH 45215 |
| TEL | +1 (951) 245-8755 |
| Contact | Shantanu Joshi |
| E-mail | shantanu@kokiamerica.com |
Cincinnati Distribution Center was established in May 2016 in order to provide sales, technical, and distribution support for east coast and mid-west customers. By this establishment, Koki Solder America is now capable of serving customers in the region with lead time less than 3 days.
Koki Liaison Office - Philippine
| | |
| --- | --- |
| Address | Dasmarinas city,Cavite,Phillipines |
| TEL | 63 90 8875 1127 |
| E-mail | ian@ko-ki.co.jp |
A liaison office in the Philippines was founded to introduce optimal and latest products and provide comprehensive technical support countrywide by a sales rep who has over 15 years' experience in production, quality control, and sales here at KOKI.