Applicable for air reflow – crack free flux residue solder paste
S3X58-CF100-2

Sn 3.0Ag 0.5Cu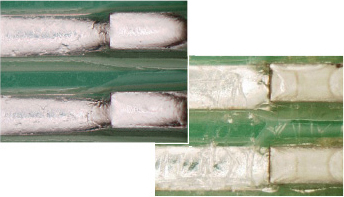 Highly reliable solder paste with "Crack-Free residue" Technology
Suppresses ion migration
By adopting special resin into the flux, the residue remains flexible at a wider temperature range. Cracking during thermal cycling is suppressed, and ion migration due to condensation is significantly reduced.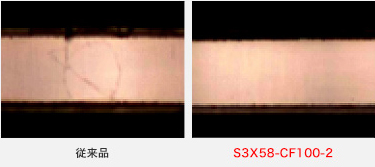 Significantly increases ICT first run rate
Soft residue containing special resin reduces adsorption of flux residue onto test pins and contributes to the improvement of the ICT first run rate and application efficiencies.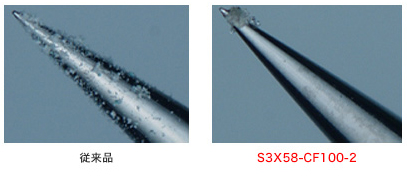 Passed various insulation tests for automotives
In addition to typical test standards, various insulation tests specified by automotive component manufacturers has been carefully conducted. Through these tests, S3X58-CF100-2 has proven that crack-free residue achieves high electrical reliability.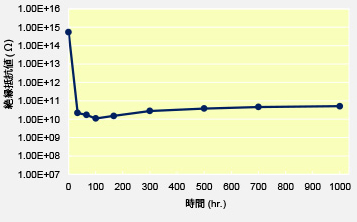 Product Performance Table
Product Name

S3X58-CF100-2
Product Category

Solder Paste
Melting Point(℃)

217-219
Particle Size(μm)

20-38
Viscosity(Pa.s)

190
Flux Content(%)

11.2
Halide content(%)

0
Flux Type

ROL0 (IPC J-STD-004)