High reliability alloy flux cored solder wire
SB6NX-72M

Sn 3.5Ag 0.5Bi 6.0In 0.8Cu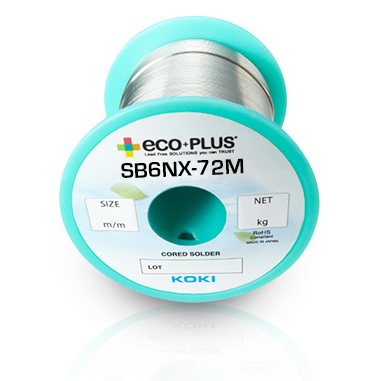 For highly reliable repaired solder joints
Highly reliable joints ideal for automotives etc.
Indium is added at the ideal rate of 6% to improve strength and to prevent any deterioration. High joint reliability can be achieved even under extreme use environments such as automotive electronics, aviation, and industrial equipment.

Thermal fatigue resistance superior to SAC305
Joint strength and durability of Bi-/In-added SB6NX alloy surpasses that of conventional SAC305. SB6NX exerts its strength especially in heat cycle stress resistance.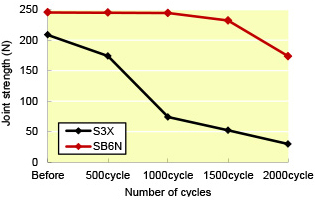 Various SB6NX alloy series
The lineup of SB6N series includes printing solder paste SB6NX58-M500SI and dispensing solder paste SB6NX58-M500SID, in addition to flux-cored wire solder.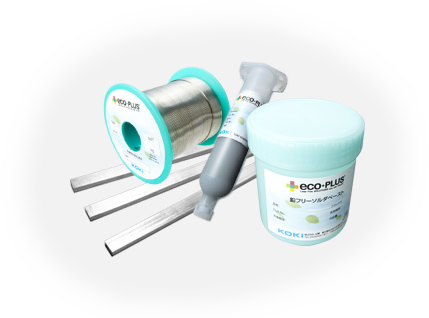 Product Performance Table
Product Name

SB6NX-72M
Product Category

Flux Cored Solder Wire
Melting Point(℃)

202-204
Flux Content(%)

3.2
Halide content(%)

< 0.01
Flux Type

ROL0 (IPC J-STD-004)
Diameter(mm φ)

0.3, 0.5, 0.6, 0.8, 1.0 ,1.2