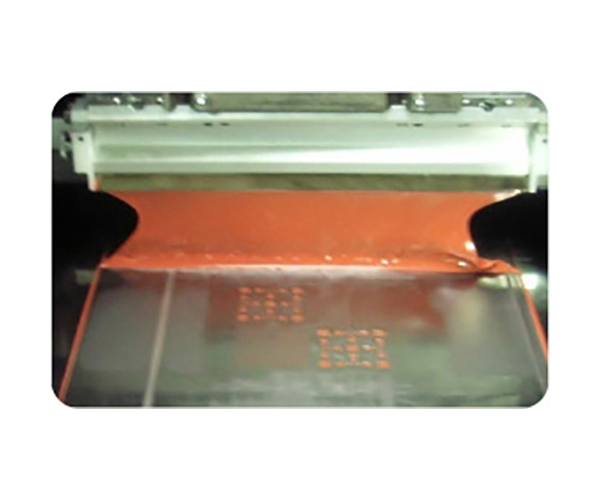 Multi-purpose printing adhesive
with consistent workability
Stable printability and print shape
JU-50P achieves a consistent stencil release property regardless of the pattern size and shape.
It also secures stable print shape during continuous use.

Superior heat slump resistance
Heat slump of JU-50P during continual printing and curing is suppressed, resulting in improved post-printing shape retention.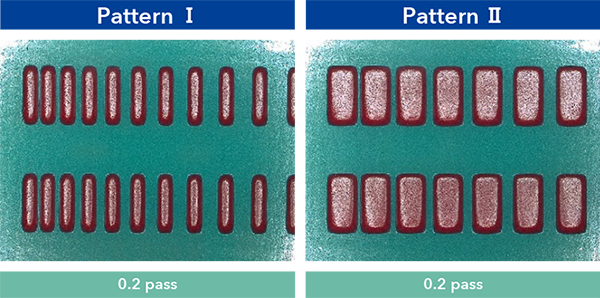 No marine pollutant No transporting surcharge
JU-50P has no marine pollutant that falls into the UN hazardous materials transportation, allowing for international transportation in general cargo.

Product Performance Table
Product Name

JU-50P
Product Category

Heat Curable SMT Adhesive
Composition

Epoxy
State / Color

Paste・Red
Viscosity(Pa.s)

150
Tg(℃)

97
Curing condition

130ºC x > 60sec.
Shelf life (0-10℃)

6 months