Low Curing Temperature Heat Curable SMT Adhesive
JU-90LT-3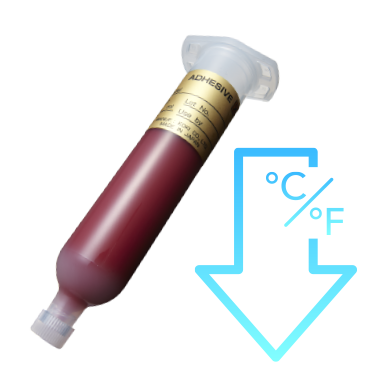 Reduces Thermal Stress
on the Components and Board
Low curing temperature mitigates damage
to the PCB and the components
JU-90LT-3 cures at low temperatures around 90-100℃, reducing
the level of oxidation for the components and substrate.
It enables improvement in the overall product quality and first time product quality.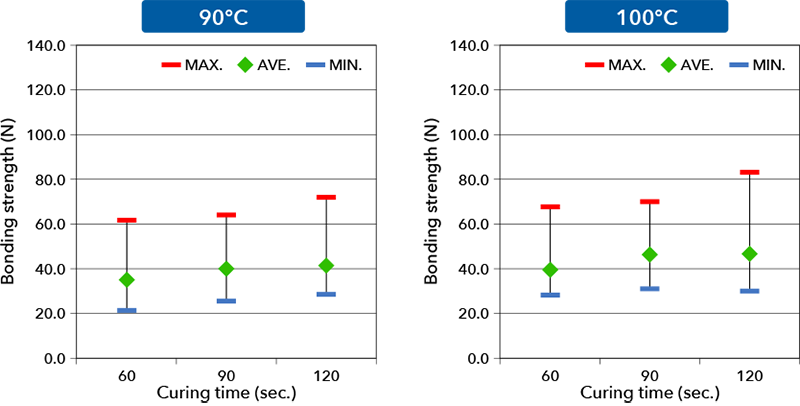 Stable dispense shape and height,
superior heat slump resistance
Dispense shape of JU-90LT-3 is stable during continuous dispensing.
The dispense shape and height after 10000 shots are practically the same as the initial shots.
Furthermore, the diameter of a dispensed adhesive was only approx. 4.7% larger after being cured at 90℃ for 90 sec.*
*according to our in-house test

Excellent electrical reliability after curing, suitable for fine-pitch patterns
JU-90LT-3 after curing shows good surface insulation resistance, making it suitable for use in fine-pitch patterns.
In the biased humidity test with temp. 85℃ and humidity 85%,
JU-90LT-3 indicates good insulation resistance well after 1000 hours without any trace of electrical migration.

Product Performance Table
Product Name

JU-90LT-3
Product Category

Heat Curable SMT Adhesive
Composition

Epoxy resin
State / Color

Paste, red
Viscosity(Pa.s)

65
Shelf life (0-10℃)

6 month