Mycronic-approved Solder Paste for Jet Dispensing
S3X70-E160DN

Sn 3.0Ag 0.5Cu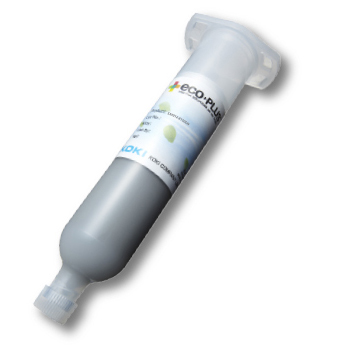 Mycronic jetting machines
MY600 & MY700 applicable
Solder paste approved by Mycronic
Mycronic, a Swedish industrial machine manufacturer, has approved the use of S3X70-E160DN with their jetting machies MY600 and MY700.
For more information, please contact Koki or our distributor near you.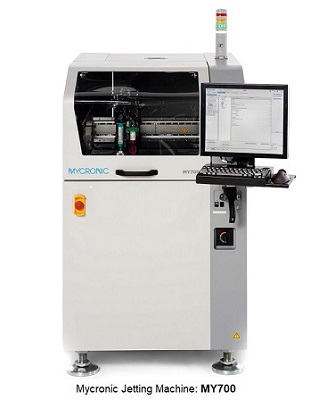 Excellent high speed jet dispensing performance
Thanks to the optimized size of solder powder and viscosity, and adjustment in thixotropy, S3X70-E160DN wipes out concerns with conventional jet dispensing solder paste such as clogging of needles.
Further, it prevents solder icicle and spattering even in high-speed jet dispensing.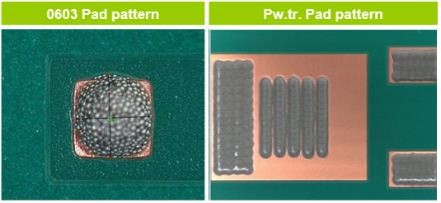 Halogen free according to BS EN 14582
S3X58-E160DN is categorized as halogen free according to BS EN 14582 (Cl + Br < 1500 ppm).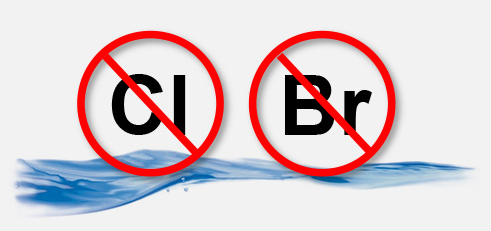 Product Performance Table
Product Name

S3X70-E160DN
Product Category

Solder Paste
Composition

Sn 3.0Ag 0.5Cu
Melting Point(℃)

217 - 219
Particle Size(μm)

10 -25
Viscosity(Pa.s)

80
Flux Content(%)

15.0
Halide content(%)

0
Flux Type

ROL0