In-containing high reliability alloy halogen-free solder paste recommended for ENIG finish
SB6NX58-HF350

Sn 3.5Ag 0.5Bi 6.0In 0.8Cu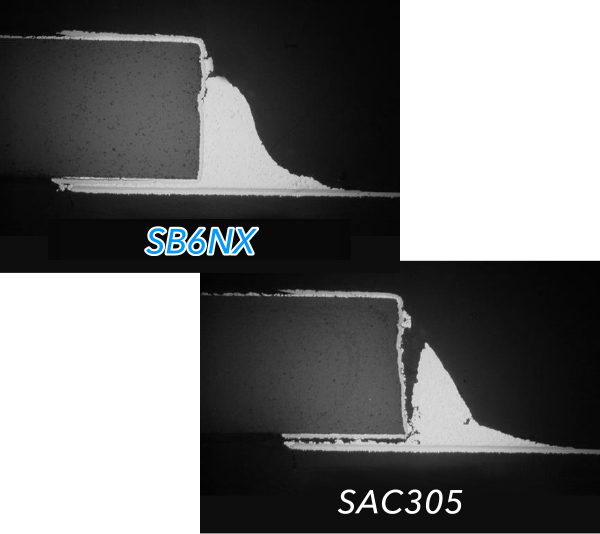 Excellent Durability Against Heat Cycle Stress
Ideal for extreme environments
SAC type solder joint cannot comply with longer product life requirement for such application that are exposed to significant higher temperatures. To make a much stronger, fatigue resistant joint possible, solid solution strengthening of Sn crystal lattice is facilitated by addition of In and Bi.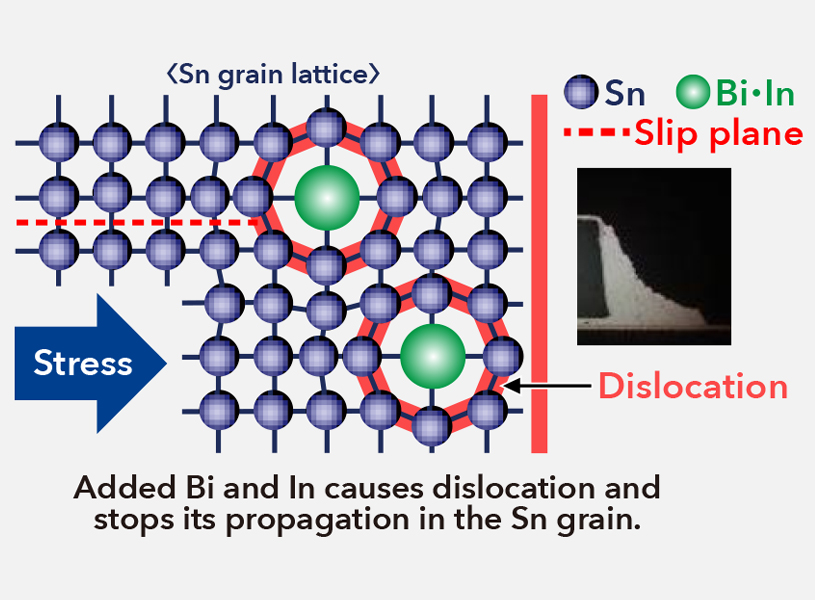 Recommended for ENIG finish
In ENIG finish, Sn-Ni IMC layer thickens and along with concentration of P causes the joint interface brittle.By adding Ni-compatible Cu, SB6NX forms a Ni barrier layer and effectively prevents the thickening of Sn-Ni IMC layer, realizing high joint reliability with ENIG finish.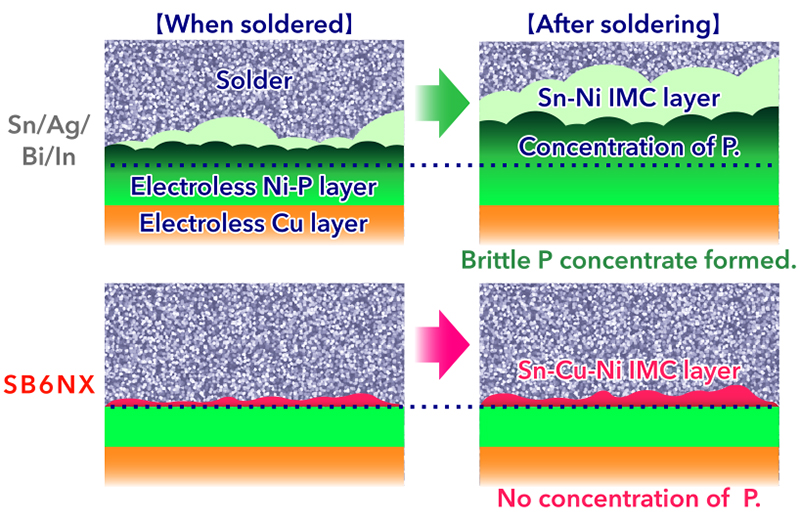 Activator technique enables viscosity stability,
powerful wetting, and high SIR

Product Performance Table
Product Name

SB6NX58-HF350
Product Category

Solder Paste
Composition

Sn 3.5Ag 0.5Bi 6.0In 0.8Cu
Melting Point(℃)

202 - 204
Particle Size(μm)

20-38
Viscosity(Pa.s)

200
Flux Content(%)

10.8
Halide content(%)

0
Flux Type

ROL0 (IPC J-STD-004B)
Characteristics

for Dispense: SB6NX58-HF350D